Please follow the steps below to sign up.
1. Enter the following information on the sign-up page.
Email address (if you received an invitation, please enter the email address from which you received the invitation email)
Password
*Passwords must be at least 8 characters long and consist of uppercase, lowercase, and numbers.
Uppercase and numbers are required while special characters (~! @#$%^&*()) are optional.
If you are a researcher, please select 'Researcher'. If you are not, please select 'Supporter'.
*Please be aware that the type of membership cannot be changed after registration.
Check the box after confirming our Terms of Use and Privacy Policy.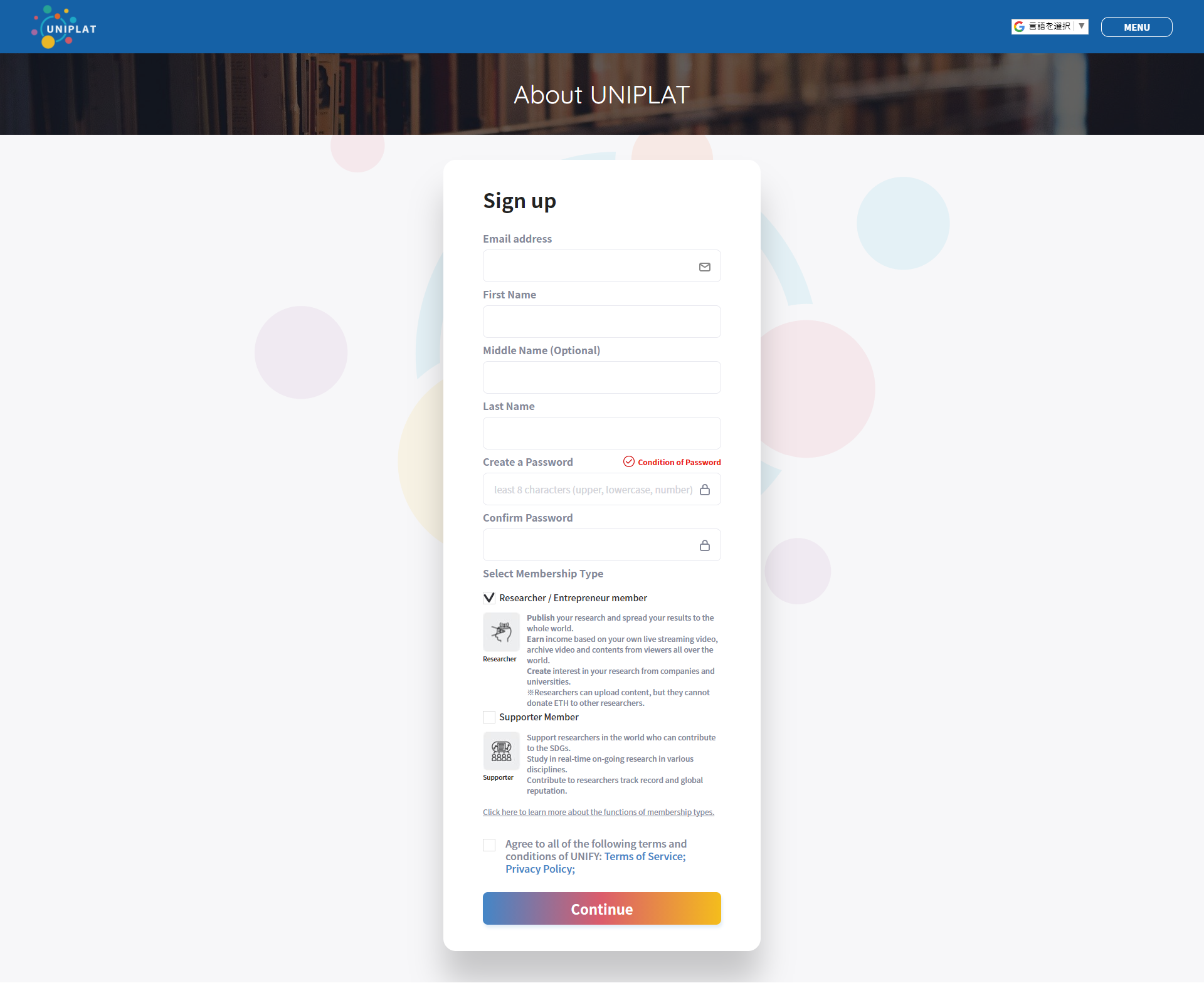 2. After clicking the 'Continue' button at the bottom, you will be redirected to the Sign In page where you can sign in with the information you have registered.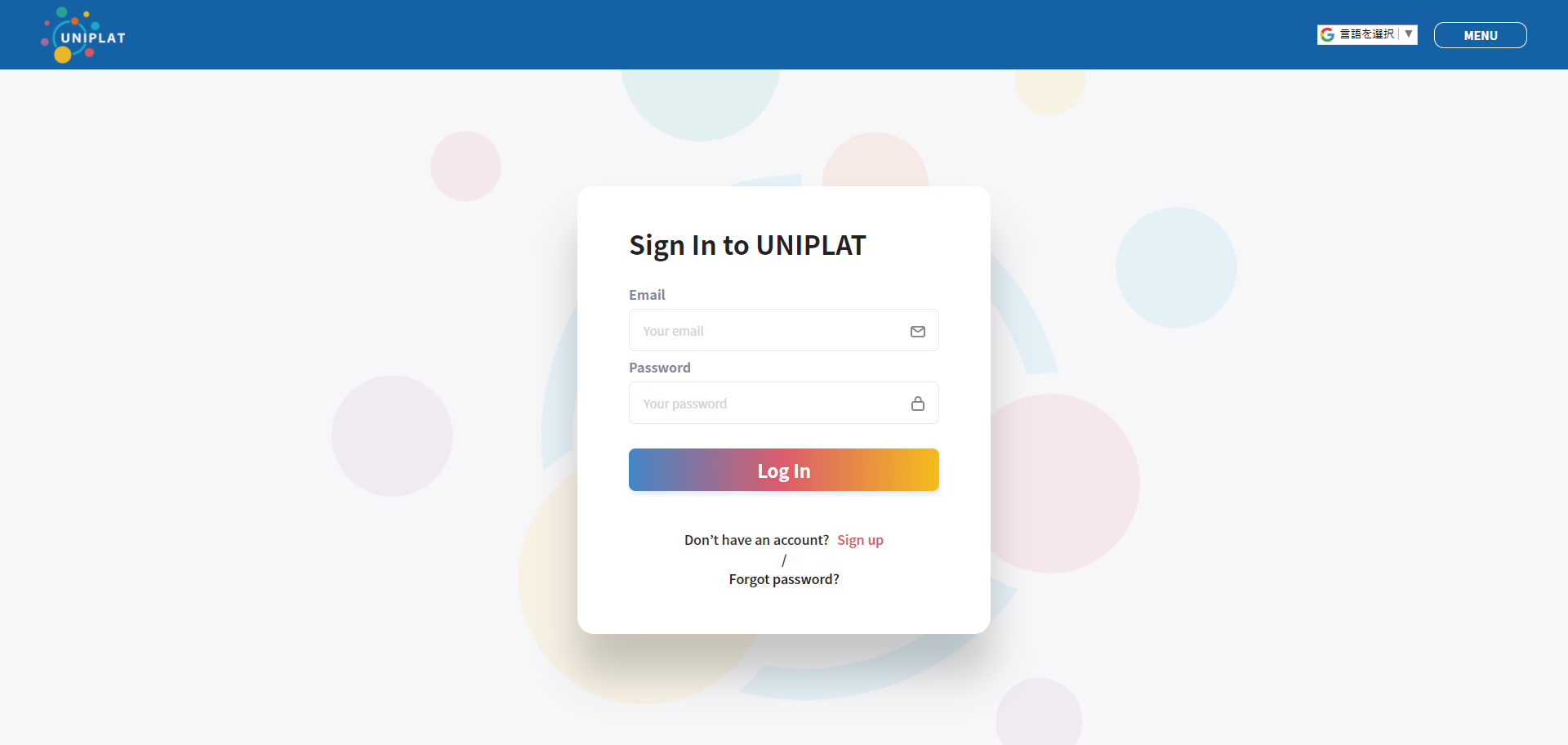 3. Complete your information by clicking 'Edit' button on the profile page, then select the 'Registration/Modification Completed' button to finish your membership registration.